ABOUT OUR DEALER PRINCIPALS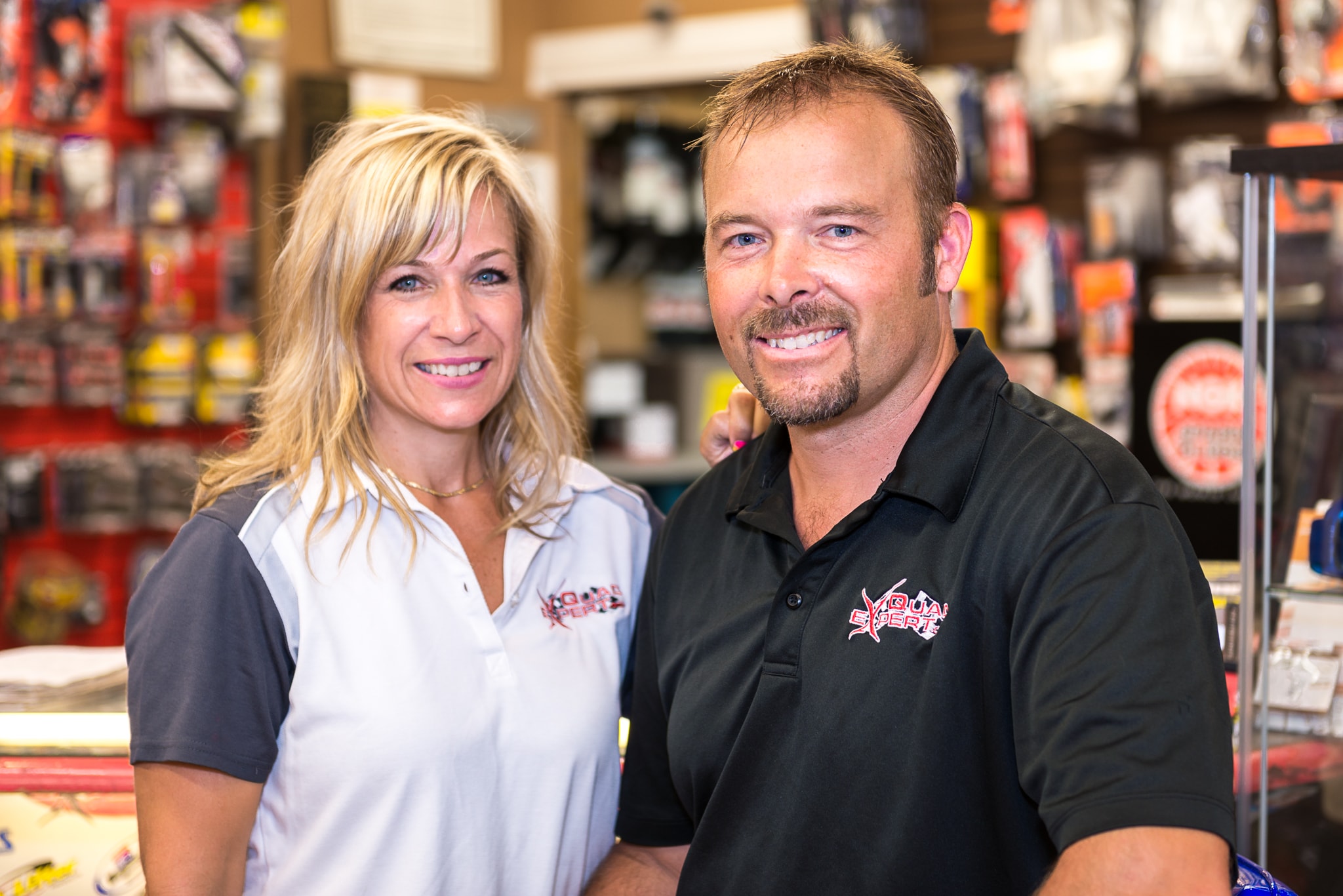 Mark Schroeder trained as an automotive technician, and ventured into ATV racing as a sport in 1991. He earned his spot as an ATV Expert Rider with a championship under his belt in 1993. His extensive automotive background diversified to the power sports world where he learned to repair, modify, and re-engineer anything. He found himself helping his friends and competitors during race day. In 2008, he found his niche in the motorsport industry and left the auto and truck repair world. With the strong support of Roxanne Rollin, his wife whom he met at a racetrack,  together they founded Quad Expert.
"We work hard at delivering on time and to your 100% satisfaction."
Mark Schroeder & Roxanne Rollin
Our mission is to be both regional leaders in the power sports business within a brick and mortar facility and to be a nationwide leader with an e-commerce platform.  We strive to meet all the needs and desires of Powersports fans from experts to leisure riders by offering a wide selection of Powersports vehicles, parts, clothing, and accessories while catering to all budgets, all ages, and all driving styles, as well as providing maintenance services and quality repairs of superior standards.   All of the above with a Smile and a sincere desire to offer you 100% Customer Satisfaction!
Our mandate is to develop a strong corporate image leading to the recognition of the name and logo of Quad Expert. We are in pursuit of being the #1 destination for all amateur and professional riders of motorized recreational vehicles. We want to be the perfect place for any rider to get all and every Powersports product and service they need to practice their hobby.
Quad Expert, your Preferred ATV, Motorcycle, Utv & Snowmobile Powersport Dealership, focuses on your 100% Satisfaction. We are an authorized dealer of Sherco, Rambo Bike, Beta Motorcycles, and Yamaha ATVs, UTVs, Snowmobiles, Generators, Inverters, Pumps Road and Off-Road Motorcycles. A family-run business since 2001 with a proud collection of leading motorsport racing trophies is a testament to our dedication to motorsports.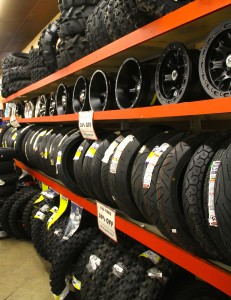 Our team is highly knowledgeable on all aspects of POWERSPORTS – ATV,GENERATORS, INVERTERS, MOTORCYCLE, SNOWMOBILE, & DIRT BIKES, and other off-road vehicles. Your one-stop shop in Eastern Ontario specializes in SALES and QUALITY SERVICES such as Tune-Ups, Engine Rebuilds, and High-Performance Upgrades. We do it all – and we do it WELL!
Our impressive 5000sq' showroom of helmets, accessories, parts, and clothing to everything in between – we have it all.
Take advantage of our exclusive 4 acre Test Ride facility to try out your next ride or test out those new upgrades. With a massive trailer-friendly parking area, it's never been easier to drop off your ride or pickup up your new vehicle.
Seasoned racers and weekend warriors, we look forward to serving you with unbeatable performance.
THE QUAD EXPERT ADVANTAGE
We have a 4 Acre Test Ride Facility!

We have a Trailer Friendly Parking!

We have the BEST Technicians!

We treat you like FAMILY! Because YOU are!

We Value your Business!

We support local Powersports Clubs!

We support local Student programs!

We just LOVE what we DO!